HVAC System Service is what we do.
With over 18 years of HVAC System Service in Grant, Newaygo, and the surrounding area, we have the knowledge and experience to complete your job whether it's a breakdown or new installation.
But we also
do sales and service of Water Heaters, Water Softeners, and Water Pumps. If you want to cut your utility bills with an on-demand Water Heater, give us a call. We can handle LP Gas, Natural Gas or Electric.

Water Pumps
& Softeners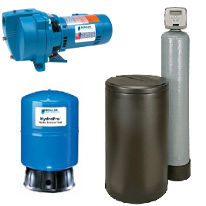 Others Services
Property Maintenance
LP/Gas Conversion
Generators
Appliances
Parts
Service,Sales & Install